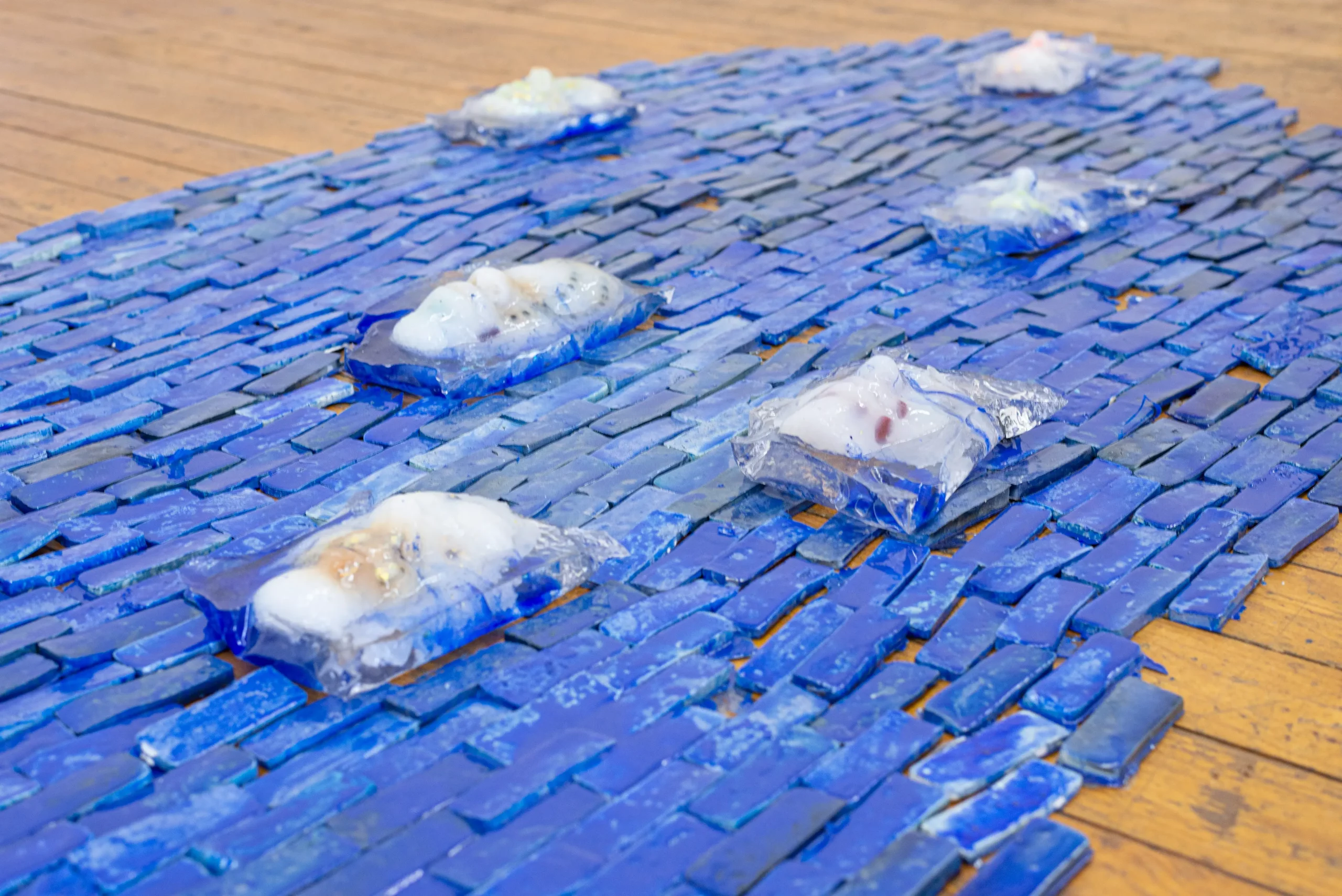 Anima Mundi
Cosmic Momento (solo show), Moltkerei Werkstatt e.V., Cologne
2021
A floating architecture as deconstruction of given structures, reflecting the indigo blue, the Western history of death masks and collective ancestry
The floor piece "Anima Mundi" is a floating river with blue tiles and face casts.
Indigo blue has traveled the world through globalization and was produced in slave labour in the Caribbean. Blue means spirituality and nostalgia, as it is the color of the sea and the sky.
The tiles are not part of an architecture, but think of  the deconstruction of given structures.
Death masks used to be common in order to archive important individuals in Western history.
For this work I casted the faces of living people that are close to me, using translucent silicone with imbedded ornaments such as rosaries, nails, glitter or pearls. Facing the death masks for important individuals in Western history, these are memorial masks of the living in thought of our collective ancestry. The opacity of the silicone with nostalgic ornaments as counter part to their clean white plaster.