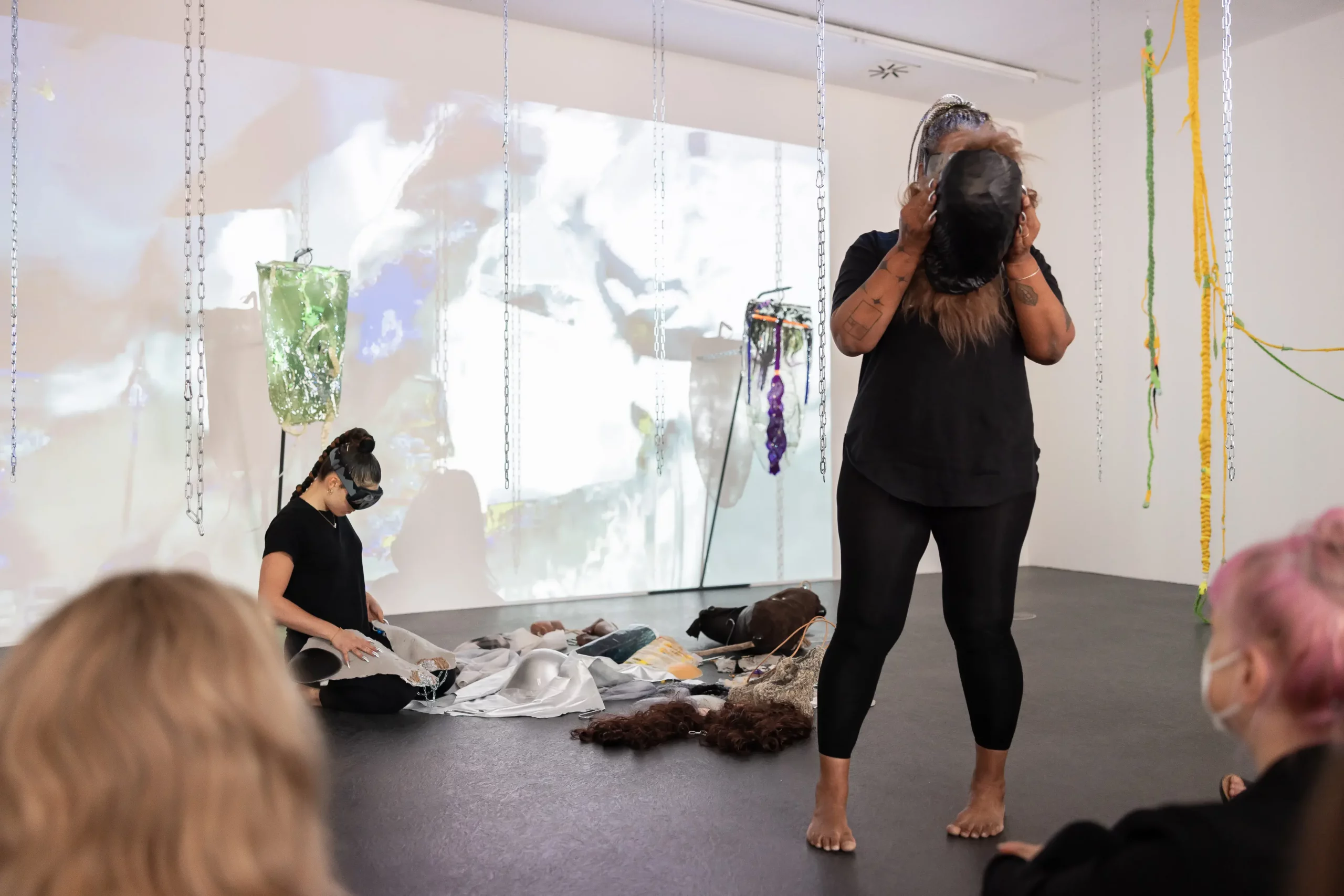 Fluidity
Dortmunder Kunstverein, Dortmund Goes Black Festival
2021
https://www.dortmunder-kunstverein.de/de/Veranstaltungen/2021/2021/Theresa-Weber–Anys-Reimann.htm
This collaborative performance reflects on social performance, digging into what gives meaning to the Afro-German experience that is yet to be defined
This collaborative performance with Anys Reimann reflects on social performance though prosthetic elements that give meaning the body. Both our sculptural works deform and transform the body, communicating the unfixed hybrid being as unfinished and always in the making.
The performance consists of a video projection, a futuristic sound piece by musician Lukas Weber and our moving bodies that create shadows and changes in the space. Throughout the 20 minutes, the objects on the ground become parts of our bodes, as we activate them with choreographed gestures, to then install them on the hanging chains, which refer to "Waschkauen", the dressing rooms in coal mines that are typical for this area of West Germany.
Once we leave the space our body traces remain. With this performance we are digging into what gives meaning to the Afro-German experience, which is not defined and yet to be formulated.