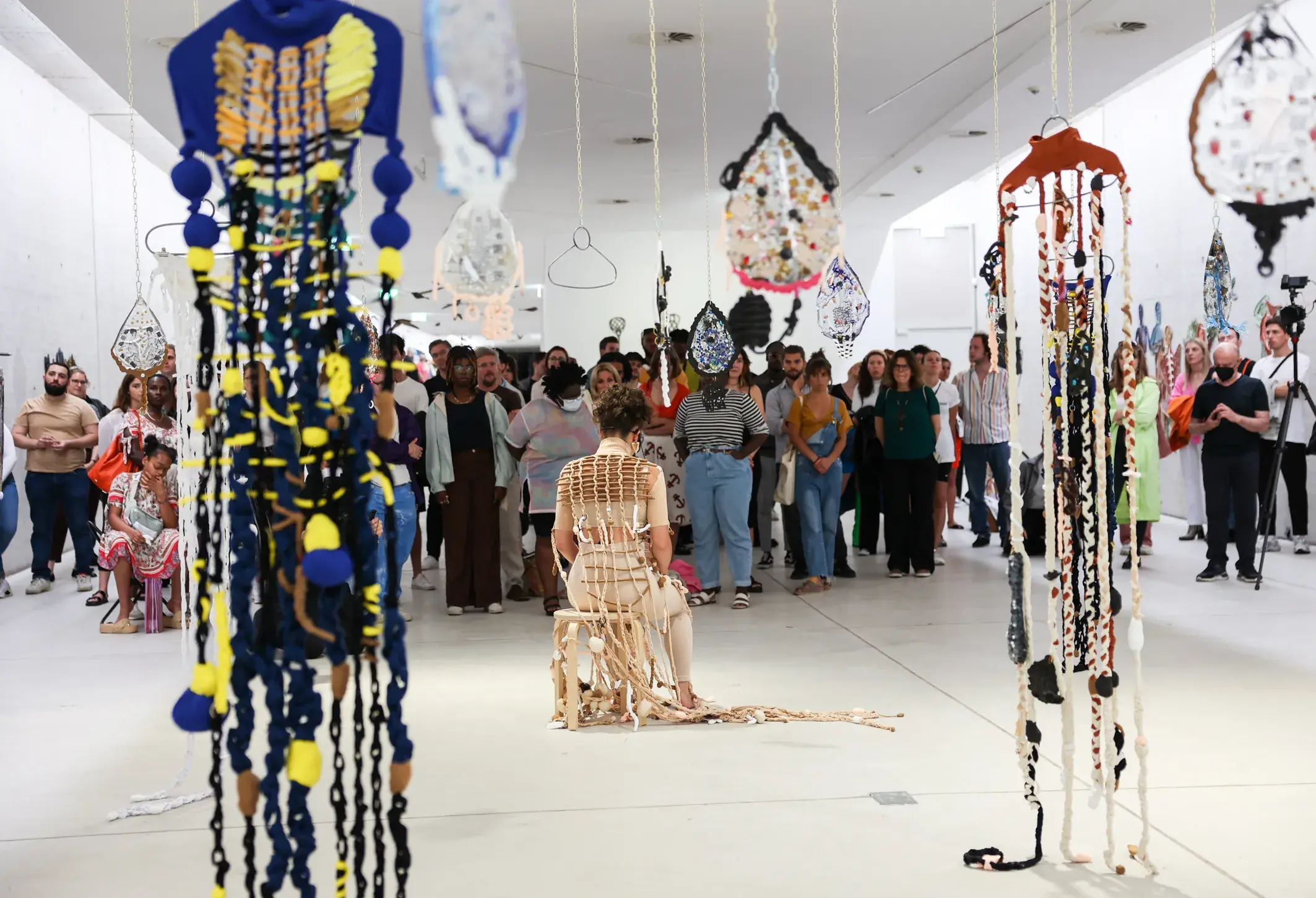 Moonlight Sonata
Off the beaten rack, KIT Düsseldorf
2022
https://www.kunst-im-tunnel.de/en/exhibition/off-the-beaten-rack/
An installation and collaborative lecture performance, inspired by Ludwig Van Beethoven´s bi-racial background, reflecting on white passing.
"Moonlight Sonata" is inspired by the idea of Ludwig Van Beethoven´s possible bi-racial background. My installation creates a floating landscape in the space and deals with questions of the physicality of belonging, memory, nostalgia, (sub)consciousness and death.
The costume objects "Social Bodies" mark the body as network, open, infinite and constantly transforming, as they represent the dissonance between self and outside perception.
I worked with my own clothing that has been opened up and extended with fabric, modeling mass and collected ornaments. The installed resin "Tears" archive nostalgic ornaments of personal value, printed texts and old photos.
The lecture performance that I developed in connection to the installation includes my personal abstract writing about the Afro-German experience in dialogue with a sound piece by the sound artist Nathanael Amadou Kliebhan. This work deals with white washing in Western History and hope for Afro-Germany history within the archives.