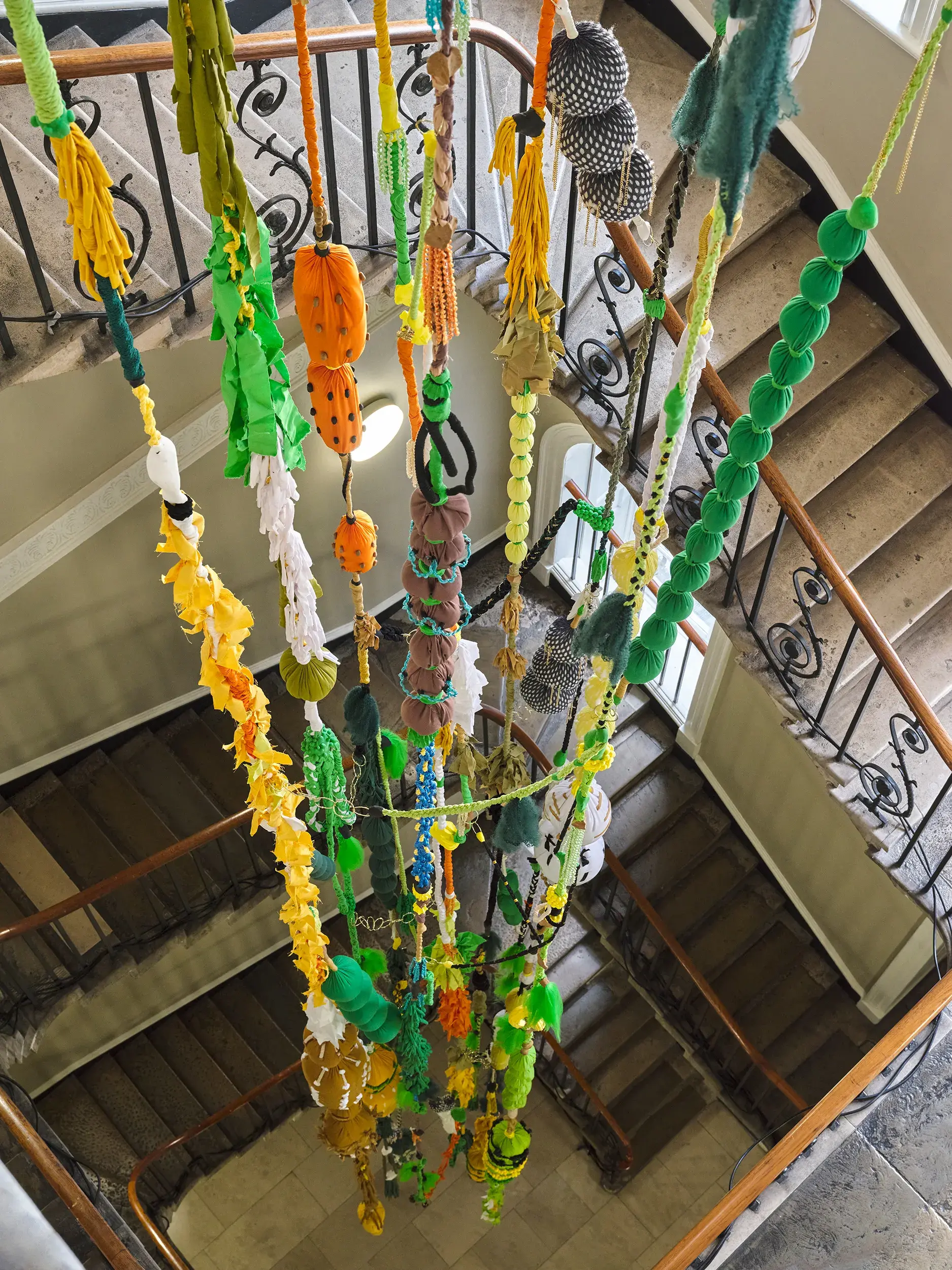 Cycles of Unmasking Entanglements
Morgan Stanley Commission, Somerset House
2023
https://www.somersethouse.org.uk/whats-on/theresa-weber-cycles-unmasking
This organic sculpture connects the levels of the hierarchical stairwell at Somerset House and refers to Caribbean Carnival and historical Masquerades.
For this year´s commission at Somerset House in London I looked at the way imperial narratives were designed into the architecture of the former royal palace and navy base. The hierarchical design of the Stamp Stairwell develops from simple downstairs for the staff towards decorated upstairs for the upper class. My non-hierarchical sculpture however connects the levels through an organic network.
I refer to Masquerades that took place at Somerset House starting in 1605 with the first piece "Masque of Blackness" that was performed with blackface makeup. Costume materials such as vibrant fabrics and synthetic hair are references to Caribbean Carnival as reclamation in this context. By working with healing and community based gestures, such as braiding, wrapping, knotting, and weaving, I abstracted the shapes of nature.
A collaborative performance with a sound artist and several performers wearing my costumes, took place on this year's summer solstice.